Monolithic Perovskite Solar Cell Kit

Make Carbon-Based HTM-Free Perovskite Solar Cells
Join the revolution of the most stable, yet efficient, Monolithic Perovskite Solar Cell structure with our whole new kit. Get our ready-to-use monolithic electrodes bearing all of the compact TiO2, mesoporous TiO2, mesoporous ZrO2, and carbon layers in optimal thicknesses.
To complete the device, apply the adhesive impregnation mask to avoid liquid spreads outside the active area. Drop the precursor solution, and let it sip into the porous structure. Perovskite will grow within the electrode stack upon annealing, and result in a fully functional, air stable perovskite solar cell.
NB: Applying heat/damp treatment, or light-soaking the device in short-circuit for some time typically helps reaching nominal performance. See J. Mater. Chem. A 2017, 5, 12060-12067 [doi:10.1039/C7TA04132B].
MAIN KIT ITEMS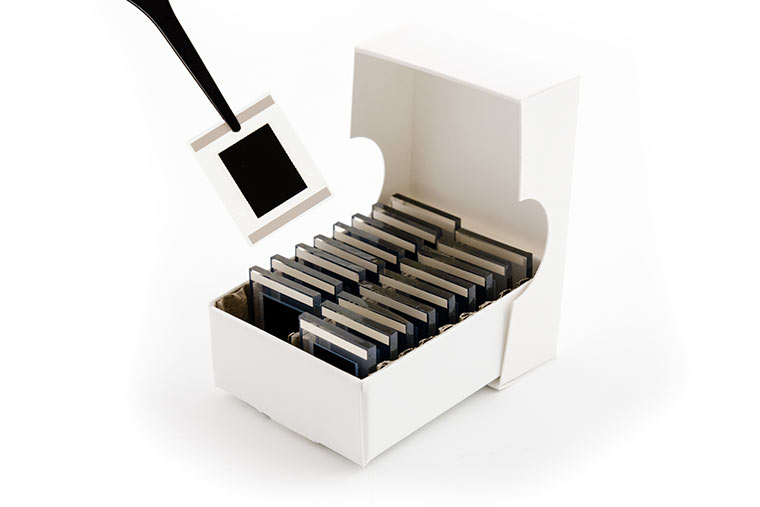 Carbon-Based Monolithic Electrodes
Set of electrodes, comprising compact TiO2, mesoporous TiO2, mesoporous ZrO2, and carbon layers in optimal thicknesses.
Size: 25 x 20 mm
Active area: 12.5 x 12 mm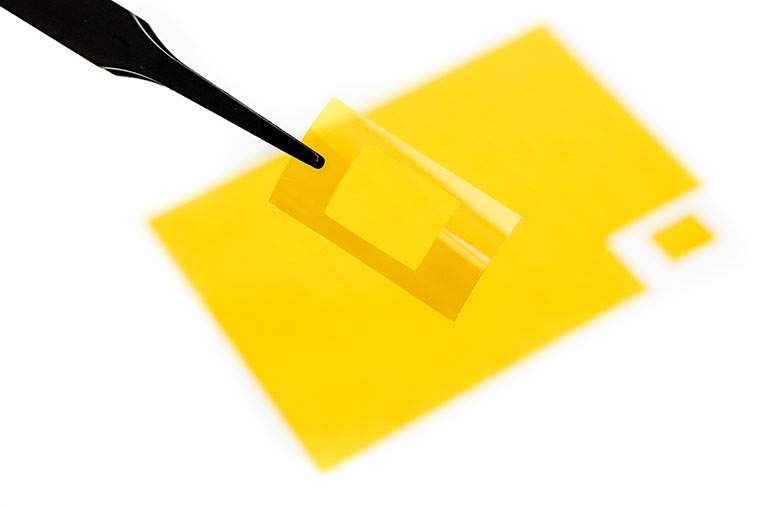 Polyimide Impregnation Masks
Set of adhesive polyimide masks matched to monolithic electrodes, and resistant to perovskite precursor solution.
Size: 32.5 x 19 mm
Aperture: 16 x 12.5 mm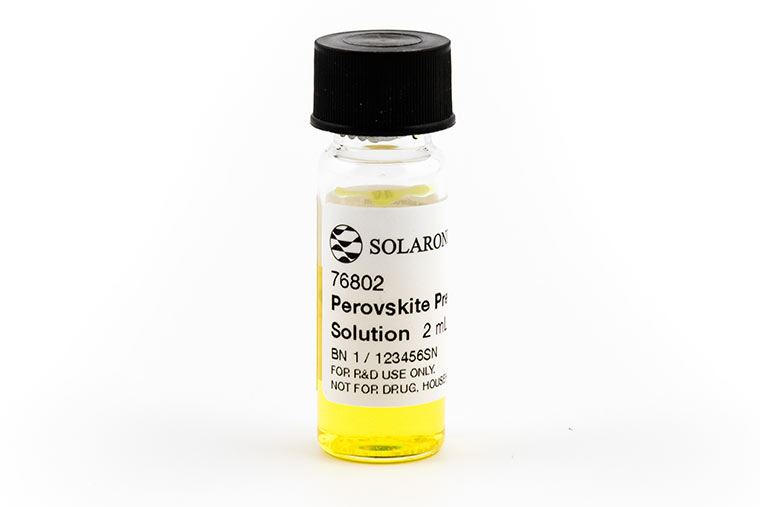 Perovskite Precursor Solution
Pre-mixed solution for the infiltration of CH3NH2PbI3 perovskite into monolithic electrodes in a single step.
Content: lead iodide, methylammonium iodide, 5-aminovaleric acid hydroiodide
Solvent: gamma-butyrolactone
COMPLEMENTARY ITEMS
| | | |
| --- | --- | --- |
| Sealing Gaskets | Size: 19.5 x 19.5 mm; Aperture: 12.5 x 12 mm | |
| Glass Lids | Size: 20 x 20 mm | |
| Measurement Masks | Size: 40 x 40 mm; Aperture: 8 x 8 mm | |
Browse Kits
Monolithic Perovskite Solar Cell Kit
How to Order
Should you like to place an order or ask for a quotation, please navigate to our webshop at shop.solaronix.com.
If you so prefer, you can also contact us directly with the desired items and quantities.
Brochure
Download the Solaronix Materials brochure, with prices and references:
Solaronix Materials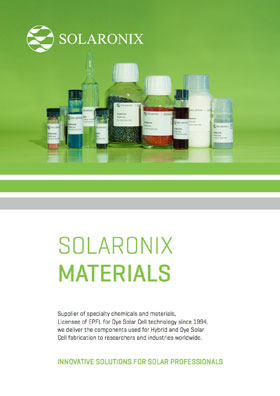 (PDF, 4.4 MB)